Camps and summer schools in Finland
Opinkirjo tailors camps and summer schools for the needs of international students and their parents. Contents will be designed according to the wishes of our clients. For example we offer STEM contents. In all our camps our professional teachers follow the unique Finnish education system taking the highlights of Finnish National Core Curriculum to action with our groups of international students, not to forget the purity and outstanding beauty of Finland's nature.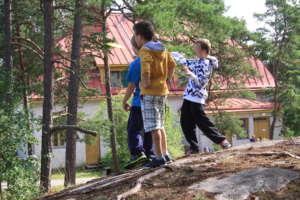 STEM camp's Program draft
Each STEM summer camp can be tailored according to the wishes of the partner
One obligatory content: Innovations
Other themes to be picked; one of following:
A Code of nature
B Forest
C Scientists note book
Camps consist of field work, visits and experimental methods
We accept 30 students for each camp.
Further information opinkirjo@opinkirjo.fi